For more information on child safety, products and services please visit some of sites listed below

FEMA for Kids
Hey, parents and teachers — we have resources for you! Parents & Teachers page has activities, curriculum and safety information you can use in the classroom or at home!

Ikneed2know.org
1-minute lesson on lead paint dangers and how to remove it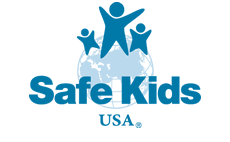 Safekids
The National SAFE KIDS Campaign is the first and only national non-profit organization dedicated solely to the prevention of unintentional childhood injury — the number one killer of children ages 14 and under.